I wish I could command the time space continuum and take all gun nuts like Mr. Yeager….to hell & back. Thank you Ms. Kstreet607 for this video.
The Fifth Column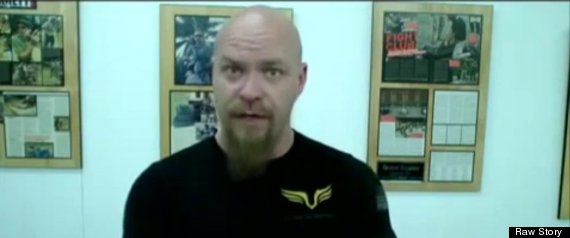 Multiply this guy by millions who think just like him..scary scenario, indeed…
One CEO says he's willing to go to outrageous lengths to protect his right to use a gun.
James Yeager, CEO of Tactical Response, a Tennessee company that trains people in weapon and tactical skills, claimed in a video posted on YouTube and Facebook thathe would "start killing people" if President Barack Obama decides to take executive action to pass further gun control policies, Raw Story reports.
In a frenetic address to the camera, Yeager puts a call out to other gun rights advocates to "load your damn mags" and "get ready to fight" in what he claims will turn into a "civil war" if gun control measures in the country get any stricter.
SEE FULL VIDEO BELOW — WARNING ADULT LANGUAGE
Yeager's diatribe was a response to a recent statement from Vice President…
View original post 299 more words