YES!!!!!!!!!! Hoorah Tennessee Department of Safety and Homeland Security !!! YES!!!!!! Once again Ms. Kstreet607 has provided vitally good information. Thank you The Fifth Column.
The Fifth Column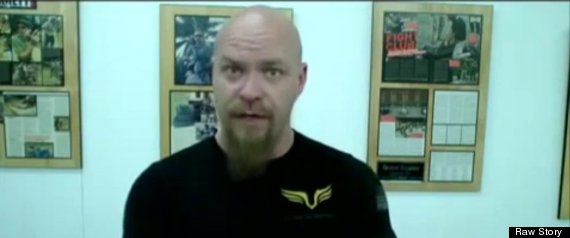 That was quick…
James Yeager, the CEO who recently threatened to "start killing people" if President Barack Obama pursued an expansion on gun control, has had his gun permit suspended.
Authorities with the Tennessee Department of Safety and Homeland Security told Newschannel 5 the suspension was based on "material likelihood of risk of harm to the public."
In a statement to the station, Commissioner Bill Gibbons said:
The number one priority for our department is to ensure the public's safety. Mr. Yeager's comments were irresponsible, dangerous, and deserved our immediate attention. Due to our concern, as well as that of law enforcement, his handgun permit was suspended immediately. We have notified Mr. Yeager about the suspension today via e-mail. He will receive an official notification of his suspension through the mail.
Yeager raised some eyebrows after posting a video to YouTube Wednesday. In the clip he said…
View original post 212 more words