What's in the health care bill the House GOP passed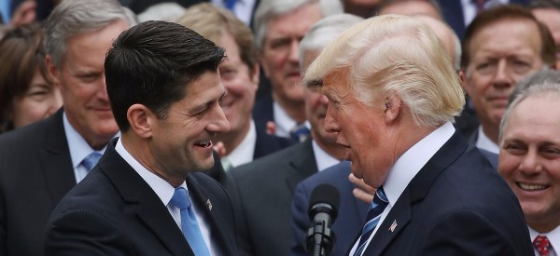 Friday, May 5
We heard everyone loud and clear about the light green font in the newsletter redesign. We hope you enjoy the improved readability​!
UBER FACES CRIMINAL PROBE The U.S. Justice Department has started a criminal investigation into Uber's use of its "Greyball" program — a software tool that allegedly helped "drivers evade local transportation regulators."
WHY WAL-MART WANTS TO PATENT TECHNOLOGY THAT WILL TELL YOU WHEN YOUR MILK EXPIRES Think automatic delivery or email reminders of the grocery list items you need. [WSJ | Paywall]
CHECHEN AUTHORITIES: 'KILL YOUR GAY SONS, OR WE WILL' And some survivors allege families are following through.
DELTA IS THE LATEST AIRLINE TO FIND ITSELF IN HOT WATER After kicking a family off an overbooked flight over their 2-year-old's seat.
THE STATE DEPARTMENT PROMOTED IVANKA TRUMP'S BOOK ON TWITTER Yes, that would probably appear to be an ethics violation.


Start your workday the right way with the news that matters most — all with a dash of signature Morning Email snark.
Like The Morning Email? Send it to a friend! Does somebody keep forwarding you this email? Get your own copy. It's free! Sign up here.
©2017 HuffPost | 770 Broadway, New York, NY 10003