Posted on

April 12, 2017

by michaellee2009

How Israel worsened a farm crisis in Gaza

Israeli import restrictions on a vaccine for foot-and-mouth disease has harmed efforts to control an outbreak in Gaza.

APA images

Israel stands accused of worsening a crisis in Gaza's livestock sector.

Earlier this year, an outbreak of foot-and-mouth disease occurred in Gaza. For 17 days, Israel blocked the entry of vaccines required to prevent the virus from spreading, according to Gaza's veterinary services.

The delay hampered efforts to deal with the outbreak.

By obstructing the delivery, Israel appeared to renege on its own commitments.

In February, the Israeli agriculture ministry announced that it would provide 30,000 doses of a foot-and-mouth disease vaccine to the Palestinian Authority. The provision of these vaccines was presented as a response to the outbreak.

The announcement was made after it was confirmed that cattle had been diagnosed with the disease at an Israeli kibbutz close to the boundary with Gaza. The Palestinian Authority had not informed Israel about how the disease "started its circulation" in Gaza several weeks previously, a statement by the Israeli agriculture ministry claimed.

Hassan Azam, director of the veterinary services administration in Gaza, said last month that most sheep and goats in the territory have been vaccinated, but decried the lack of Israeli response to the ongoing need for vaccines.

He advised The Electronic Intifada on 7 April that a further 102,000 doses are still required for ongoing safety throughout the year – 72,000 for sheep and 30,000 for cows.

The outbreak had harsh consequences for Waleed Abdeen, a farmer in the Khan Younis area of Gaza.

Around 40 of his 400 cows died in the two days following the outbreak.

Paying extra bills for veterinary medicines caused him many problems. "I am on my way to bankruptcy," he said.

"Big disaster"

The strain of the virus detected recently is known as SAT2, according to Zakaria al-Kafarna, a Gaza-based veterinarian. It is transmitted via the saliva of infected animals.

Foot-and-mouth disease is highly contagious, particularly affecting animals with cloven hooves. While it rarely crosses over to humans, the disease can cause severe economic losses for farmers.

Failure to acquire more vaccines will be a "big disaster," al-Kafarna said.

Another Gaza-based veterinarian, Muhammad Abu Shaweesh, said that there is a strong likelihood that the virus was spread through the transport of live animals from the Nile Delta, through the Sinai in Egypt, and then into Gaza.

Similar observations were made by the Food and Agriculture Organization, an international body, when an outbreak of the SAT2 virus occurred in Gaza during 2012.

"Blocking the source is the first step" towards dealing with an outbreak of foot-and-mouth disease, Abu Shaweesh said.

The SAT2 virus was first detected among Egyptian livestock in 1950. Egypt has grappled with a series of outbreaks since then.

Tracing the entry of animals into Gaza has been complicated by the siege which Israel has imposed on Gaza – with Egyptian assistance – for the past decade.

Blockade

The crossing for people and goods at Rafah – on Gaza's border with Egypt – has frequently been closed because of that blockade. The commercial crossing at Rafah was only opened for three days throughout the month of February.

The siege has forced many people in Gaza to rely on the smuggling of goods via underground tunnels.

Ahmad Nofal lost 30 of his 120 cows because of the recent outbreak.

He is among the farmers in Gaza who believes that the unregulated trade in livestock is the outbreak's main cause. The agriculture ministry in Gaza inspects animals imported through what Nofal called the "official channels." Yet animals smuggled into Gaza without the knowledge of the local administration do not undergo health checks, he said.

"The tunnels are the cause," he added. "The Egyptian cattle entered Gaza through the tunnels and brought the disease with them. They destroyed our farms."

Sarah Algherbawi is a freelance writer and translator from Gaza
Uprootedpalestinians's Blog
How Israel worsened a farm crisis in Gaza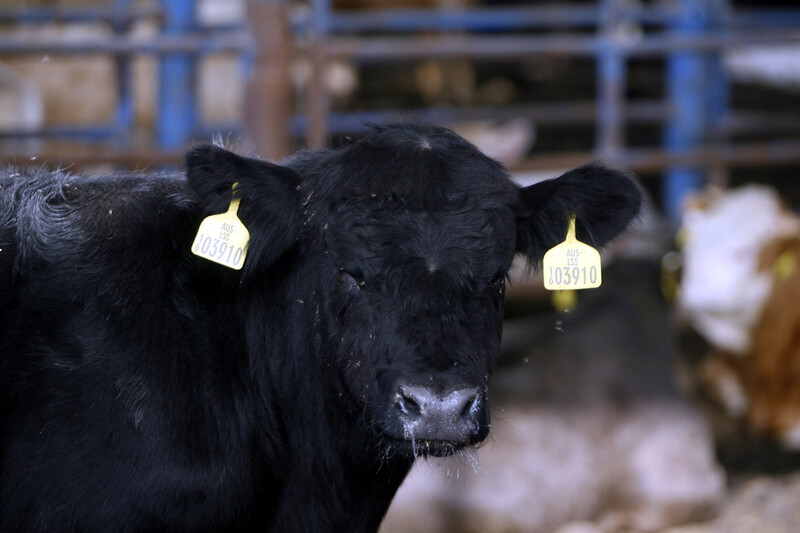 Israel stands accused of worsening a crisis in Gaza's livestock sector.
Earlier this year, an outbreak of foot-and-mouth disease occurred in Gaza. For 17 days, Israel blocked the entry of vaccines required to prevent the virus from spreading, according to Gaza's veterinary services.
The delay hampered efforts to deal with the outbreak.
By obstructing the delivery, Israel appeared to renege on its own commitments.
In February, the Israeli agriculture ministry announced that it would provide 30,000 doses of a foot-and-mouth disease vaccine to the Palestinian Authority. The provision of these vaccines was presented as a response to the outbreak.
The announcement was made after it was confirmed that cattle had been diagnosed with the disease at an Israeli…
View original post 511 more words